BlackPod Tungsten Carbide Footer Set
BlackPod footers are designed to couple firmly in the vertical (up-down) direction, while allowing a small amount of damped movement in the other two horizontal planes. They are also designed to be as non-resonant as possible, and incorporate mechanical diodes embedded inside. The result is a footer that outperforms simple cones and such by a wide margin.
BlackPod TC are our best footer. They consist of two footers with Zirconia ceramic balls, and one with a Tungsten Carbide ball (which is one of the hardest substances apart from diamond.)
Why only one Tungsten Carbide ball?
Well primarily because it sounds better that way. Having one ball different to the other two sounds better than all three balls the same.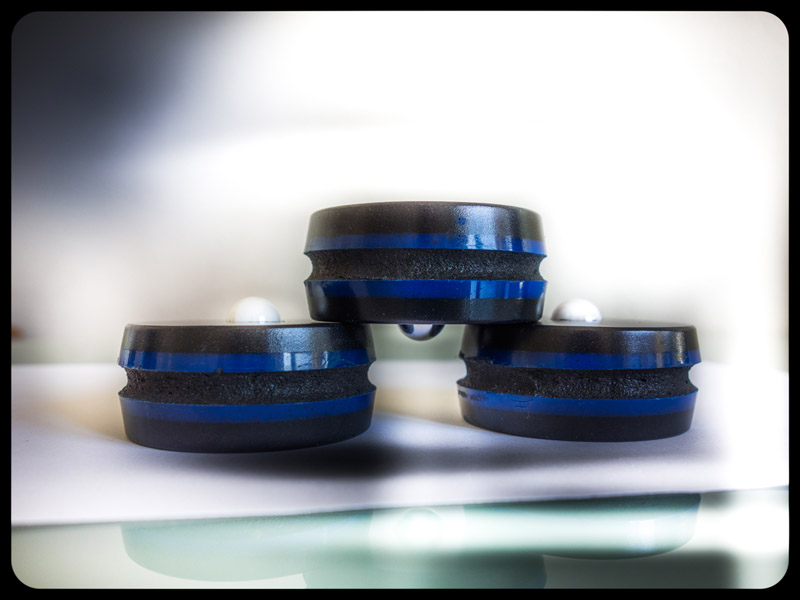 BlackPod TC footers can support large and heavy loads up to 150kg. They are available in sets of 3 and 4, as well as individually.
Prices
These are now only available on special order. Email us for information..