---
Mad Scientist Audio designs and manufactures unique audio products.
All of our products are hand made in New Zealand, using materials and techniques we developed in-house.
-- For example, our Carbon/Graphene Interconnects use 19 different 'ingredients' built using 16 processes. You can buy with confidence as we offer a 30-day money-back guarantee on all our products.
---
New : Black Magic

ULTRA USB Cable
After 4 years, we are pleased to announce an update to our best-selling Black Magic USB cable : Black Magic ULTRA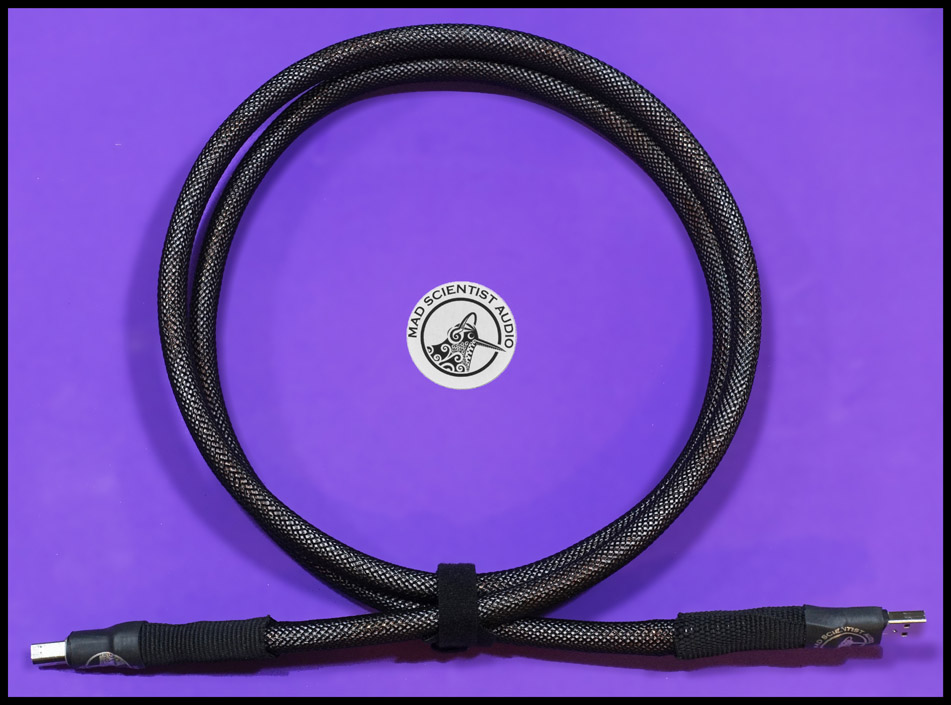 A true high-end USB cable for a reasonable price. Click here for more details...
---
New : Black Magic

Speaker Cables
The Mad Scientist is pleased to introduce new Black Magic Speaker Cables , a completely fresh design approach. Click Here for more details..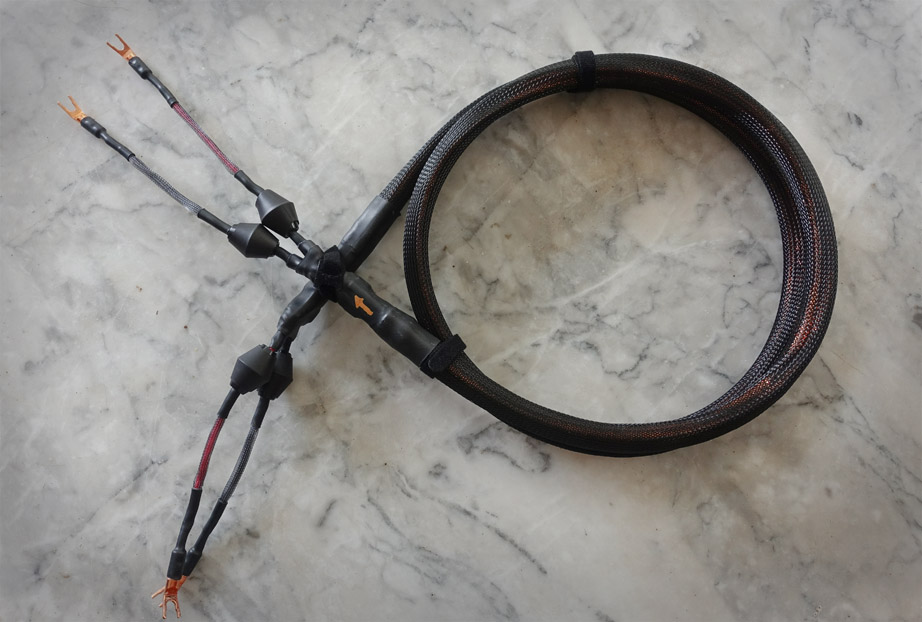 Black Magic Speaker Cables is our newest addition to the Black Magic family. A completely new design that embodies symmetry and balance. Click here for more..

From Hi-Fi Advice Review:

"In spite of its remarkable precision, control, and articulation, the cable does offer a superbly natural timbre. It may be lean, but it is the very opposite of synthetic. I heard all the aforementioned advantages along with bass that was not just better in terms of articulation, tightness, or control, but just plain And not by a small margin!

Every day that I played music, I just could not believe how much more energetic my system sounded. And it did not matter where I was listening, in the sweet spot, the kitchen, at the computer, or in the other room. The improvement was absolutely substantial."

Click here to read the whole review
---
New : Black Magic Network Cable
The Mad Scientist is pleased to introduce new Black Magic Network Cable designed for connecting music PCs, streamers etc to your network.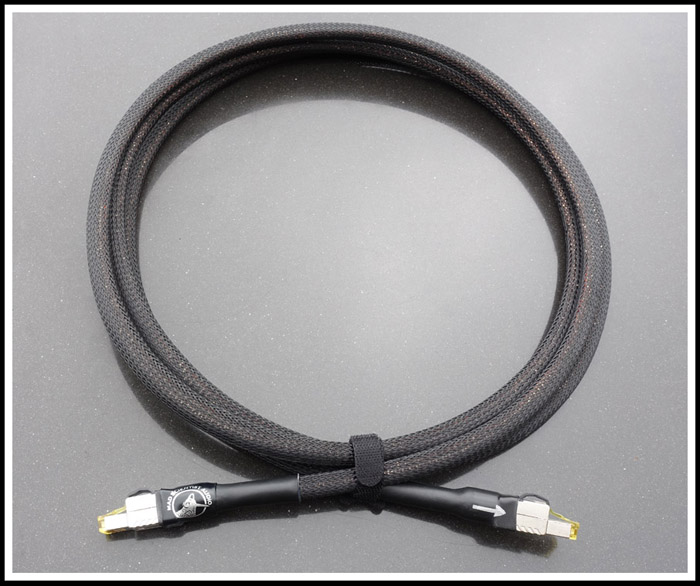 Black Magic Network Cable will have a similar magnitude improvement as the Black Magic USB cable (I can hear the so-called "objectivists" chortling "yeah right - none"). But these folks can't explain why I can pick these cables blind with a bucket over my head..click here for more details
---
Black Discus NANO Donuts
The newest Black Discus NANO is the Donut, which is designed to fit on top of torroidal transformers. They are 6cm or 7cm diameter, with a slimline 6cm. They provide the same kind of benefits as other Black Discus NANO products.

---
Black Magic USB Cable
A world-beater from New Zealand


Black Magic normally brings to mind images of pentagrams, incense burning and Aleister Crowley. To Kiwis, Black Magic means something else entirely : the name of the boat that brought the Americas Cup here more than 20 years ago. (And to prove it wasn't a fluke, we've done it 3 times now..). It's when we proved we can take on the world and win.
Black Magic is our flagship product from now on.. During development and testing it became clear that Black Magic had few if any peers (this coming from professionals who have access to any USB cable they like, and choose ours). How does it sound? Clarity and Musical are the two words that spring to mind. One thing that really impressed me was the ability to hear (new) lyrics on tracks that I thought I knew inside-out. It brings the kind of improvements that you normally expect from a component, and makes you want to listen all night.
I would not be surprised if many of you have similar experiences with USB audio as I did initially. Basically that it sucks. For quite some time I much preferred the sound of Coax (SPDIF), even if the best-sounding route was PC - USB - USB-to-SPDIF convertor - coax cable - DAC, which is crazy if you think about it too hard..
Later, USB became tolerable when using galvanic isolators like the Intona, or other noise-reducing dongles.
But Black Magic makes all these things redundant. It not only outperforms the best SPDIF links, it also sounds best when using it direct, without any isolators or noise-busters.
Black Magic retails for $399 and is available in 0.8, 1.0, 1.2 and 2.0 meter lengths. And of course comes with 30-day money-back guarantee.
Click Here to visit our shop. Or Click Here for more information.
---
Carbon/Graphene Interconnects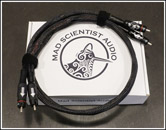 A completely new design, using a new type of carbon fiber to give a more complete and very musical presentation. Available for analog and digital connections. Click for more details.
Graphene Contact Enhancer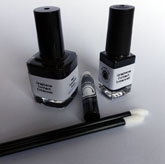 Our new Graphene Contact Enhancer improves contacts at a microscopic level. Graphene is one of the best conductors known, better than silver. Available in 2ml, 5ml and 10ml sizes. Click for more details..
Nitro Power Cords

Our Nitro Power Cords are a development of the NEO power cords. Using new wire, double screening and also incorporating graphene for internal contacts, it's our best sounding power cord. Click for more details..
Mad Scientist Interconnects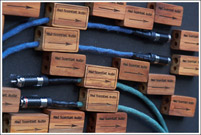 We have developed a range of analog and digital interconnects that are unlike any we've every seen or heard. They use multiple bundles of carbon fibers for the signal, and a variety of wires and foils for the earth return.
Click for more details..
Tube Toppers

Tuse Toppers are designed to sit on top of small signal tubes. As well as reducing vibrations, they use a combination of Black Discus and Magic Tube technologies.
Click for more details..
Black Discus

BlackDiscus are small devices that attach to strategic points on your system, and they improve the clarity of the sound, enhance the stereo image and lower the noise-floor. Once you've tried BlackDiscus you won't want to listen to your system without them. Click for more information.
Free Samples

We are confident that BlackDiscus devices work - the difference they make varies. On most systems though they make an real positive difference, and we'd like to show you a taste of this.. Click for more information.