Flexible Carbon / Graphene Digital Interconnects
Mad Scientist Flexible Carbon/Graphene Digital Interconnects are a completely new development, unrelated to the HDC and HDC+, using a new flexible carbon fiber and a host of new construction techniques.
We offer three models of digital interconnect:

1) Flexible Carbon/Graphene Digital (FCGD) SPDIF - this one uses the new flexible fiber along with new construction techniques designed to cancel RF interference. Graphene is used at the metal/carbon junctions. This interconnect supersedes and replaces our HDC+ model.

2) Flexible Carbon/Graphene PLUS (FCGD+) SPDIF - same construction as above but this one uses graphene treatment along the whole length. This is our best digital interconnect.

3) Flexible Carbon/Graphene PLUS (FCGD+) AES-EBU - balanced AES-EBU version with XLR plugs

Needless to say but the graphene treated version sounds a lot better. However, the non-graphene version is no slouch, easily outperforming the HAC+.

And like all our products, these interconnects are hand made in New Zealand from the ground up. There are 15 different 'ingredients' that go into the construction of the FCGD+, and that is not including the labor, soap and water (the graphene part is messy..)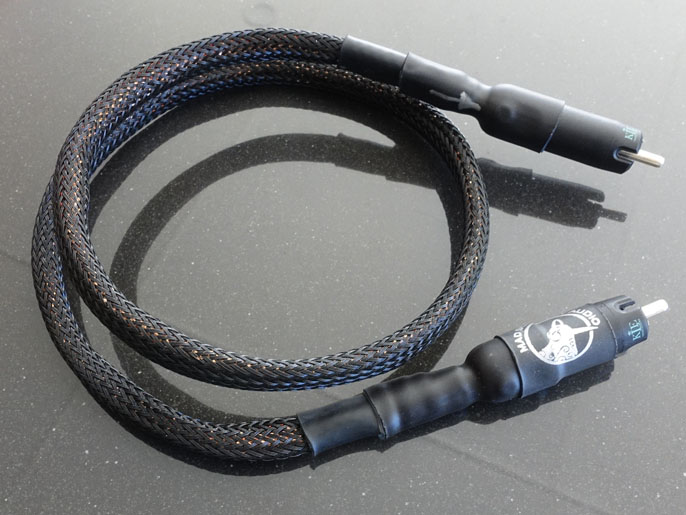 As you can see, they are flexible..
Using carbon fibers as the signal conductor has some beneficial effects:
Resistance : these cables have around 20 ohms of resistance. This resistance helps remove the reflections that occur. A reflection that bounces off the DAC's input socket will travel the length of the cable and back again, thus experiencing around 40 ohms of resistance. This prevents the kind of multiple reflections up and down the cable that can occur.
Skin Effect is clearly important for digital cables, as the harmonics of the square waves go up to the 100MHz range and higher. All metals used for wire, e.g. copper, silver, etc., have similar skin depths. But carbon fibers are different - because of their permittivity and resistance, the skin depth is much more, so the fiber or bundle of fibers is much smaller than the skin depth, so basically Skin Effect is simply not an issue with Carbon Fiber
But frankly, the reason we use Carbon Fibers for the conductor is because it sounds great, better then any wire I've tried.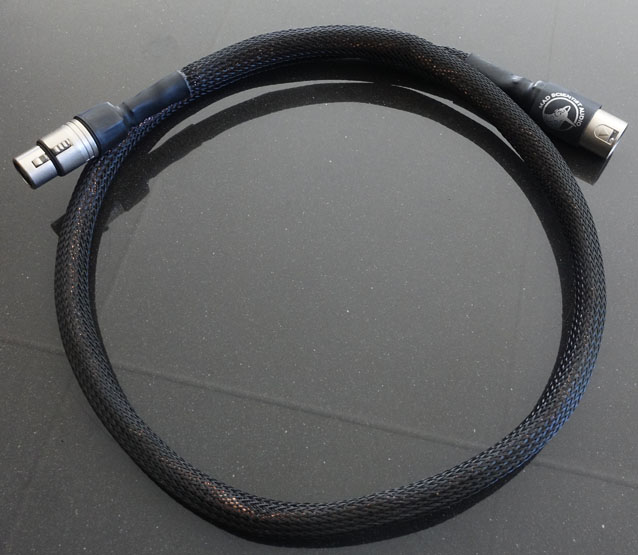 AES-EBU Version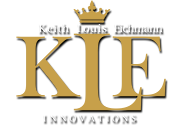 Prices and Options
Example prices. Visit shop for complete list of lengths and options