Basic Power Cord
The Mad Scientist Basic power cord is low cost but high performance, a great upgrade from factory power cords. Using the same construction technique as the Nitro Nano and First Nano Power Cords, it uses the same 11AWG copper/PTFE wire, same cotton sleeve over each wire, same double hand-wound pure coper foil screen. It also comes with the same rhodium plated copper power and IEC plugs.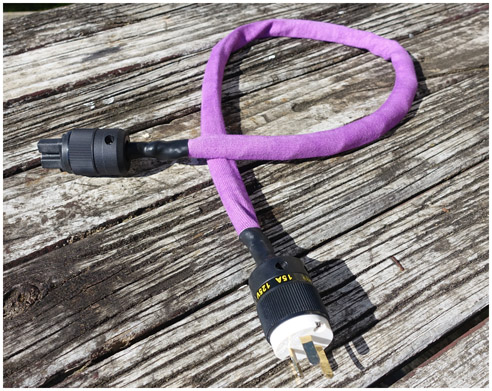 Basic in purple (sold out) with Australian-style plug. Available now only in Black
The Basic power cord is ideal for upgrading computer grade power cords that come free with gear. It's also good for powering headphone amps, digital equipment, video players and TVs.
Pricing
Please note that our power cords are not available in New Zealand.
Click here to go to our shop now..