Black Magic ULTRA USB cable
Black Magic ULTRA USB cable is the high-end version of the original Black Magic USB cable.
After four years we decided to update our award-winning, best-selling Black Magic USB cable. We took the basic ideas from the original cable and re-designed from the ground up. As well as this, we added the complex screening system developed for our new speaker cables.
The result is a cable that performs at a much higher level than the original. Unlike the original, it's hand-built from the wire up. There are 8 individual screens connected in a specific way.
Compared to the original, the sound is more immediate, dynamic and just plain musical.
The USB vs Coax Story
Before USB there was Coaxial (SPDIF) digital. This suffers from the technical problem that the clock is recovered from the data-stream, a technique that produces more jitter than is desirable. Then came asynchronous USB, where the DAC controls the data rate, so a high quality, low jitter clock can be used in the DAC. This should sound really good.
But it didn't.
In fact it sounded worse than using a Coaxial cable connection. Some blamed noise on the 5V line. Others blamed noise on the ground line. Various techniques were used, in the form of add-on boxes and dongles; Galvanic Isolation, regeneration, noise filtering. These often gave some improvement but at a high cost; they also often left their own footprints on the music.
But now, with Black Magic ULTRA, USB sounds as good as it should do - which is a whole lot better than any SPDIF connection. (In our opinion!)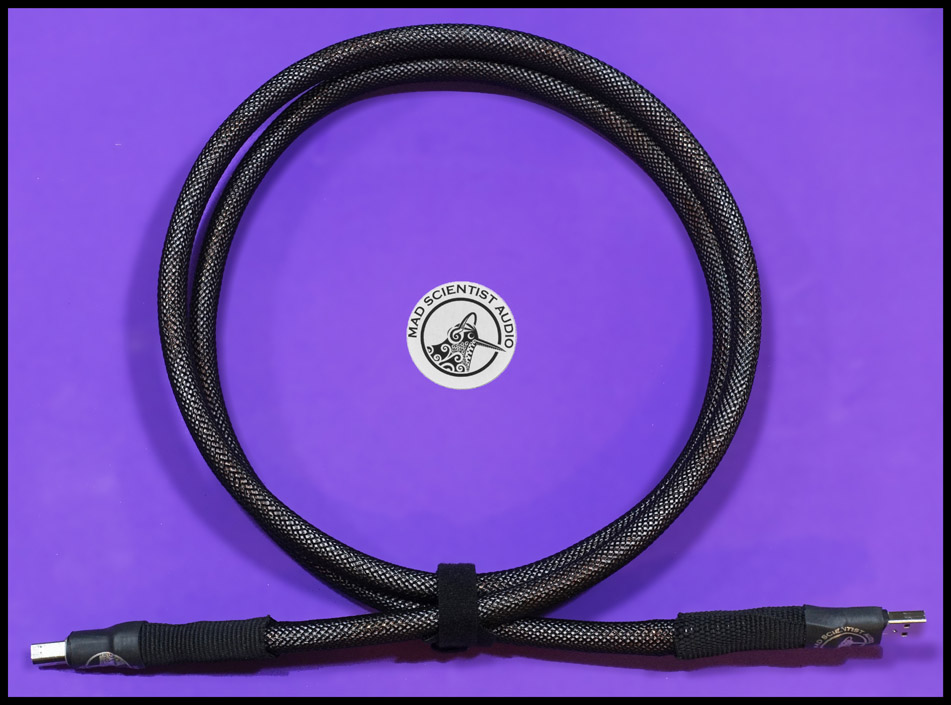 Risk-Free Trial
As with all our products, you can try Black Magic ULTRA for 30 days and if you don't think it's the best USB cable you've ever heard we will give you a full refund.
Prices and Options
Black Magic ULTRA is available in 1.0, 1.2, 1.5 and 2.0 meter lengths.