Nitro NANO - the Fastest Power Cord
The Nitro NANO uses the new Black Discus NANO versions, giving a more vivid portrayal with solid tuneful bass.
Starting with the wire, we have sourced a much better-sounding wire. This is encased in a double-layer hand-wound screen that doubles as a mechanical damping device. The power purifier from the NEO is modified for Nitro Nano. Power plugs are rhodium plated over copper. The result is a power cord with top to bottom coherence, boasting significant and easily audible improvements in both bass and treble extension. It also manages the trick of sounding super fast - the inspiration for the Nitro name - while also sounding silky-smooth.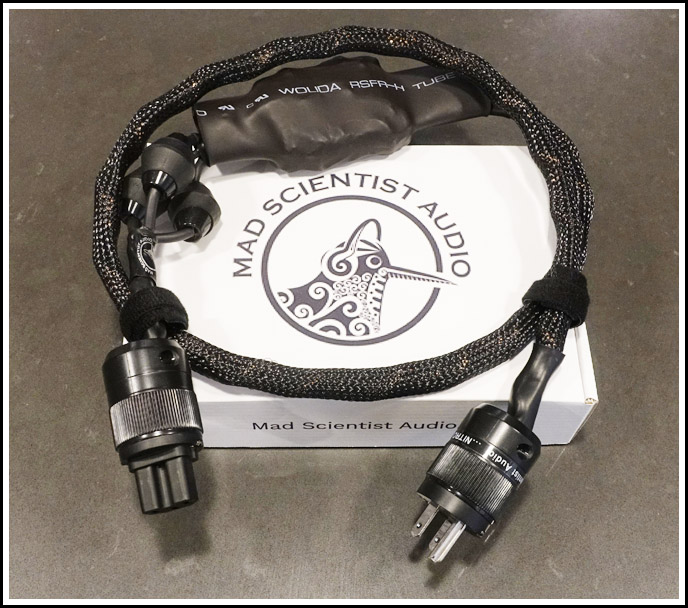 Nitro Nano Power Cord
Nitro Nano Power Cords use specially sourced 11AWG high quality OFC copper wire with wound Teflon insulation. Standard cord is approximately 1.2 meters (4 feet) but you can order longer cords. Nitro Nano Power Cords also use a layer of cotton over the conductors, for both enhanced dielectric properties and damping. Over the top of that, there is a two layer 100% coverage copper shield, that also has mechanical damping properties. And unlike most power cords, the Nitro is completely hand-built - the way the wires are wound is unique as far as I know, balancing electrical and mechanical effects with noise-cancellation as the aim.
Nitro Nanopower cords come standard with US and IEC plugs, with rhodium plate over copper contacts. Other plugs available on request.
Please note that our power cords are directional. Be sure to plug the end with the mains plug into the wall. Attempting to plug into your amplifier may damage something. But seriously, we have already figured out which way to orient the wire before we build them - we listen to each new reel of cable to determine it's best direction.
Nitro NANO power cords are only available in Black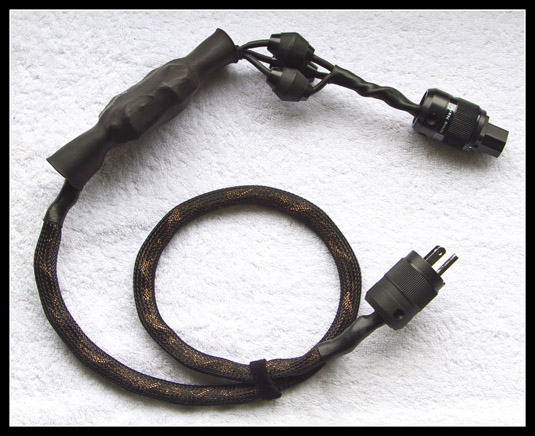 Nitro NANO Power Cord
Pricing
Please note that our power cords are not available in New Zealand. Prices are just samples - there are many options in the shop (eg length, plug type, etc)
For more options visit our shop by clicking here