Tube Toppers

for signal tubes
Tube Toppers are a combination of BlackDiscus and Magic Tube technologies, with a new twist or two. Tube Toppers are designed to sit on top of signal tubes like ECC83, ECC88, 12AX7, etc. Also larger tubes like EL84. Basically any tube with a pointy seal at the top. Not for use with larger power tubes like EL34, 845, KT66 etc.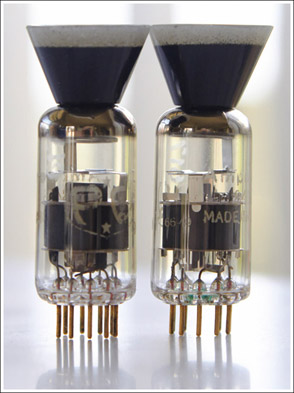 As well as providing mass damping and some heatsink effect, the combination of technologies gives a startling effect. Bass becomes more solid and tuneful; mids are more musical, with sweetly extended highs.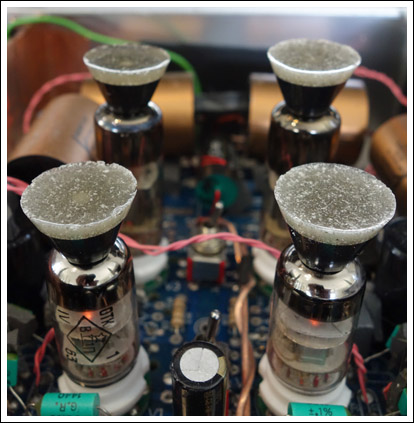 Tube Toppers need to sit on the tubes, undisturbed, for a few hours before they have their full effect. As with all our products, they comes with a 30-day money back guarantee.
Prices