Black Magic Network Cable
Named after the Kiwi Yacht that won the 1995 Americas Cup, our Black Magic Network cable is ready to take on the world.
A Network Cable? Seriously?
Sounds crazy, right? Bits are bits (and indeed they are!) and so on. But the plain fact is that that they really do make a difference if you listen to your ears (and yes, it's trivially easy to pick the difference between a standard network cable and a Black Magic.
This time we are not doing anything heretical. It's all about high performance and low noise.
We auditioned many different cables and plugs and came to some interesting conclusions. We don't use the same plug that you see on many high-end network cables, because we think the ones we use sounds better!
The cable is a solid core design, intended for ultra-high-speed communications. This leads to it being much stiffer than a regular network cable, but still bendable. If you need to plug into something light like a router, you may need to put a brick on top..
On top of the best sounding plug/cable combo we could find, we've added a touch of graphene and some of our own magic, resulting in a cable that is very musical compared to a regular network cable.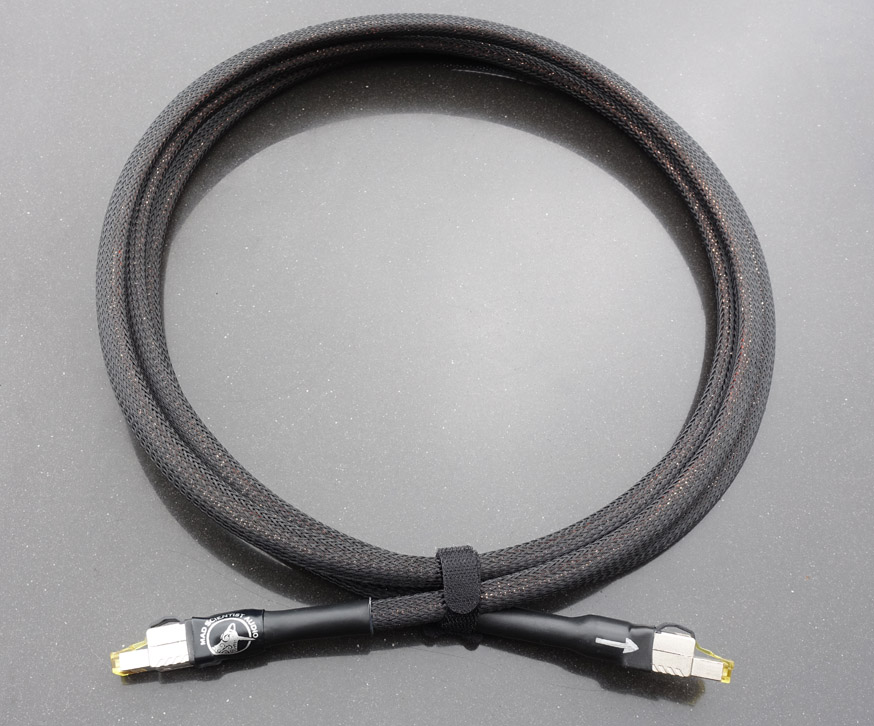 Black Magic Network (Ethernet) cable is available in 1m, 2m, 3m, 4m and 5m lengths. Inquire about other lengths. Note : after initial listening, it seems that the longer lengths sound better, but we need to do more work and some blind testing to confrm this..)
Prices and Options