Black Discus NANO Donuts
BlackDiscus NANO Donuts are designed to sit on top of torroidal transformers, absorbing noise and improving the sound. First thing you'll notice is the bass..
Find out more about Black Discus NANO here.
There are three sizes available : 6cm Slimline, 6cm Regular and 7cm Large. Details in this table:
Type
Diameter
Height
Weight

Slimline

6

cm

11mm

~45g

M

edium

6

cm

1

5mm

~70g

L

arge

7.1cm

2

0mm

~140g
How to Use
NANO Donuts are best placed on top of torroid transformers; you can fix them - blue-tak is ideal, but you can use other methods to attach (or just let gravity do it's thing). Although designed to go on torroids, they can also be used other places where Black Discus Nano would normally be used.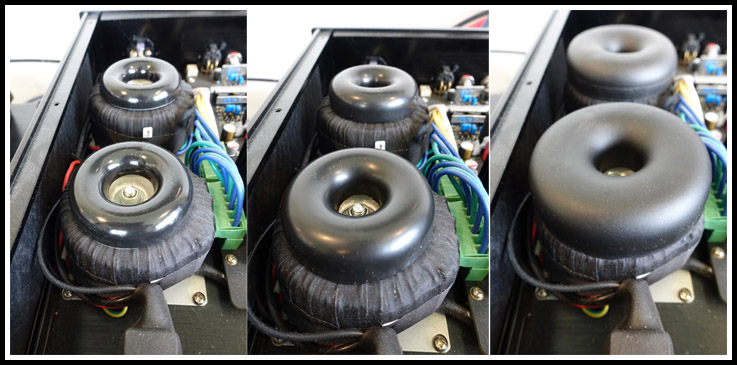 3 Sizes of BlackDiscus Nano Donuts inside an LKS DA-004
Pricing (
in US$, click on prices to go to correct ordering page
)
Click Here to Buy Now