Black Discus NANO
Black Discus are audio tuning devices. When they are attached to strategic points they improves the clarity of the sound, enhances the stereo image, makes sibiliants purer, and lowers the noise floor.
Our original Black Discus range was released in 2013, and has only had cosmetic changes. Now in 2019 we are releasing a much improved version, Black Discus NANO. Our experience over the past 6 years with nanotech and other hi-tech materials has produced this leap in performance. You can read more about their origins and use here.
So, what is different about Black Discus NANO? In terms of performance, the two things I think stand out are a reduction in the noise-floor, and the balance it brings to the music.
Noise Floor
Noise-floor is a term that is used a lot; objectivists think this means "signal to noise ratio" that can be measured with some test tones. This couldn't be more wrong.
I think the easiest way to think of it is this : when a system is playing music, it (re)produces the original audio signal, but it also produces music-related-noise (MRN). For example, it is MRN that gives you the effect that the music is "too loud". Live musical instruments do not make any MRN, and consequently never sound "too loud" in the same way. It's MRN that makes it obvious that you are listening to a system rather than live music. MRN has a multitude of sources, both mechanical, acoustic and electrical.
Many performance enhancers aim to reduce this MRN in one way or another, and that's exactly what Black Discus NANO does in a very effective way.
The effect that you get when you reduce MRN is that you can turn your system up more - volume control at a higher setting - without it sounding "too loud". This brings out the dynamics of the music, allowing quiet passages to whisper and loud parts to roar.
This is exactly the effect I hear with Black Discus NANO.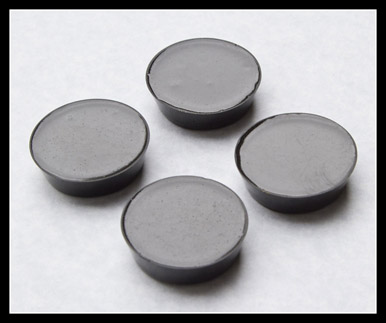 Balance
When I was developing the recipe for Black Discus Nano, it became apparent that two of the main "new ingredients" were acting on different parts of the frequency spectrum. So after more testing the optimum balance was arrived at. The idea being that you want to reduce MRN evenly across the whole audio spectrum.
Black Discus NANO have a very balanced reduction in MRN ; many tweaks (including the original Black Discus) only reduce MRN in parts of the spectrum, so they give some improvement, but that's not as good as the wholesale reduction that Black Discus NANO brings.

BlackDiscus NANO Donuts - Click Here for more info
How to Use
Like Black Discus, the new NANO version is attached to various parts of your system; blue-tak is ideal, but you can use other methods to attach (or just let gravity do it's thing).
I've found that the most immediately effective places are:
-- Speaker Outputs on Amplifiers - if you have only 2, put on positive output on left and right channels. If you have 4 to use, put on negative/ground as well.
-- Power Inlets to gear - put on the plug where it goes into the back of amplifiers, DACs, preamps, etc.
You can also use in all the other places recommended for Black Discus - Click Here for more.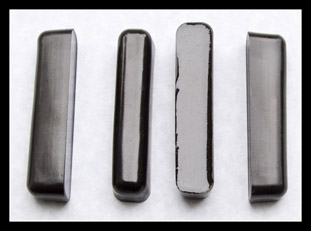 Free Samples
You can get a free pair of Black Discus NANO samples; you only need to pay $5 for postage and packing. Also, free samples will be sent out with every order, so if you order something else, we'll include a pair.
Click Here to order your free Black Discus NANO sample. Only one per customer/household please.
Try using the samples on your speaker outlets, and/or the power inlets of two items (e.g. amp and DAC).
New Power Cords
Because two of our power cords utilize Black Discus - the Nitro and First Plus - we also are releasing NANO versions of these, called Nitro NANO and First NANO. The original Nitro and First Plus will still be available.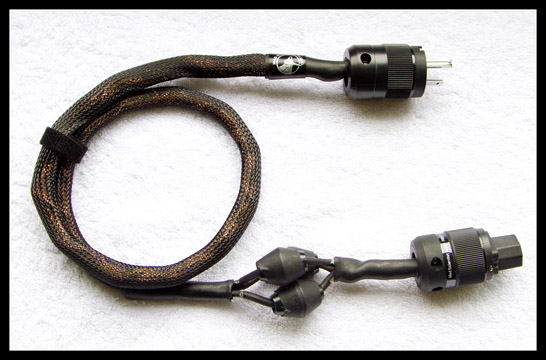 Pricing