BlackPod Mini Tungsten Carbide Footer Set
BlackPod Mini footers are designed for smaller, lighter equipment where room precludes the use of the full sized footers. Due to their size, they do not perform quite as well as the full sized Blackpods, so it's best to use the full sized ones if you have room. However they are ideal for small, light devices.
Here's a picture showing the size difference: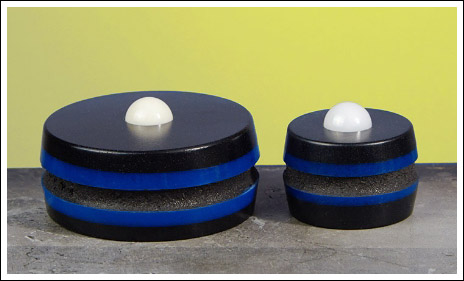 As you can see, they are the same height (roughly) but the BlackPod mini is only 32mm diameter, compared to 55mm for the full size.
Prices
| | |
| --- | --- |
| Blackpod Mini TC set of 3 | us$159 |
Click here to go to our shop now..